Hear ye, hear ye. It's Time. Time for Tennessee Volunteer fans to gather for the ceremonial reading of the Record of Wrongs, a litany of the offenses committed by the Alabama Crimson Tide.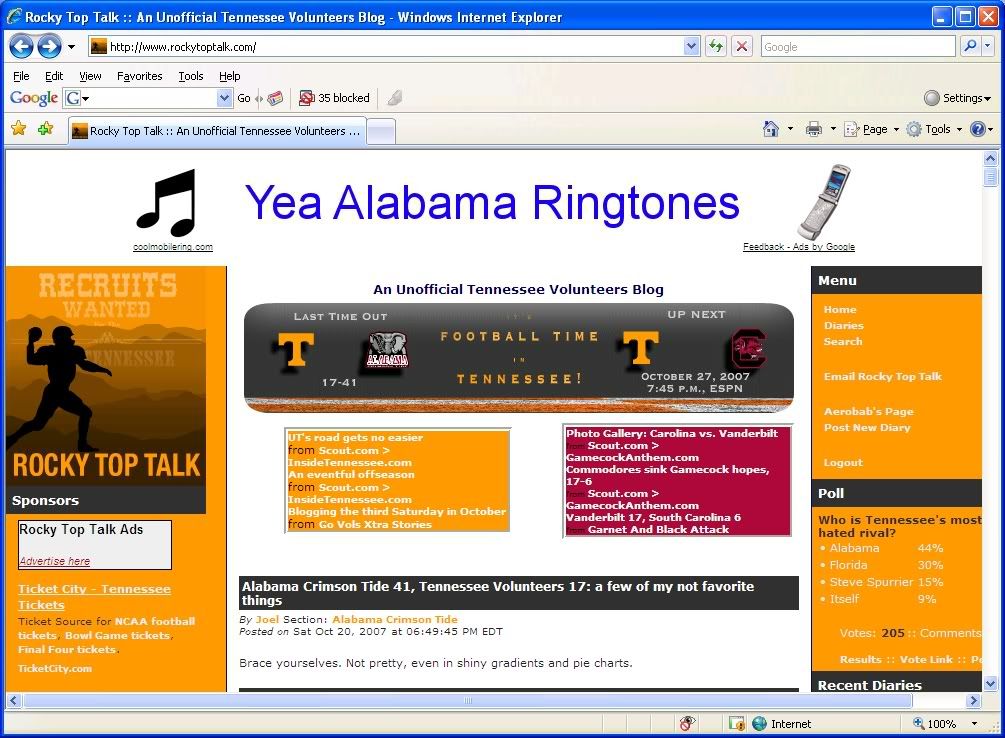 Probably not true
Houndstooth is made not of canine incisors or even fabric, but the bones and brains of baby bunnies.
In the 1990s, Alabama boosters voted to divert millions of dollars from the football program to fund the cryogenic preservation of the remains of Bear Bryant. Being Alabama, they used dry ice and a large styrofoam cooler with results that were horrically horrifically gruesome even by 'Bama standards.
Since the day he was let go, Mike Shula has received hourly death threats in crimson-colored envelopes against him, his family, his pets, and his lawn.
That's all I've got for now. The floor is open.